Little Blessings Birth Services is proud to offer families of the Yakima, Washington and surrounding areas, an opportunity for the blessing of a natural, undisturbed birth process. Our experienced midwives strive to build a trusting relationship that will last far beyond the birth of your baby. Our vision is to improve maternal health so we can do better for more families in this country. We believe that midwifery care that is built around confidence, competence, and collaboration, is the way to do it. 
Little Blessing Birth Services Core Values:
We adore having a smaller, more relational practice. As such, we only accept three due dates per month. 
We aim for optimal pregnancies vs. surviving pregnancies
We value education! We enjoy taking the time to answer client questions and teach them along the way. 
We are passionate about sustainable midwifery practices. If a midwife is running on E, she's not going to be able to provide clients with the best care possible. Sustainable practices give clients the best care possible! 
We believe in building up and supporting new midwives. That is why we run a teaching practice, so you might meet a student midwife during your care. 
We take client safety seriously! It is one of the reasons we work hard at having a good working relationship with both local care providers and the hospital and why we do not attend births alone. We will always have at least one skilled and trained birth assistant accompanying the midwife in order to ensure the birth goes as smoothly as possible. 
We strive to provide care that makes clients feel like we are walking alongside them throughout their maternity care and offering them support every step of the way.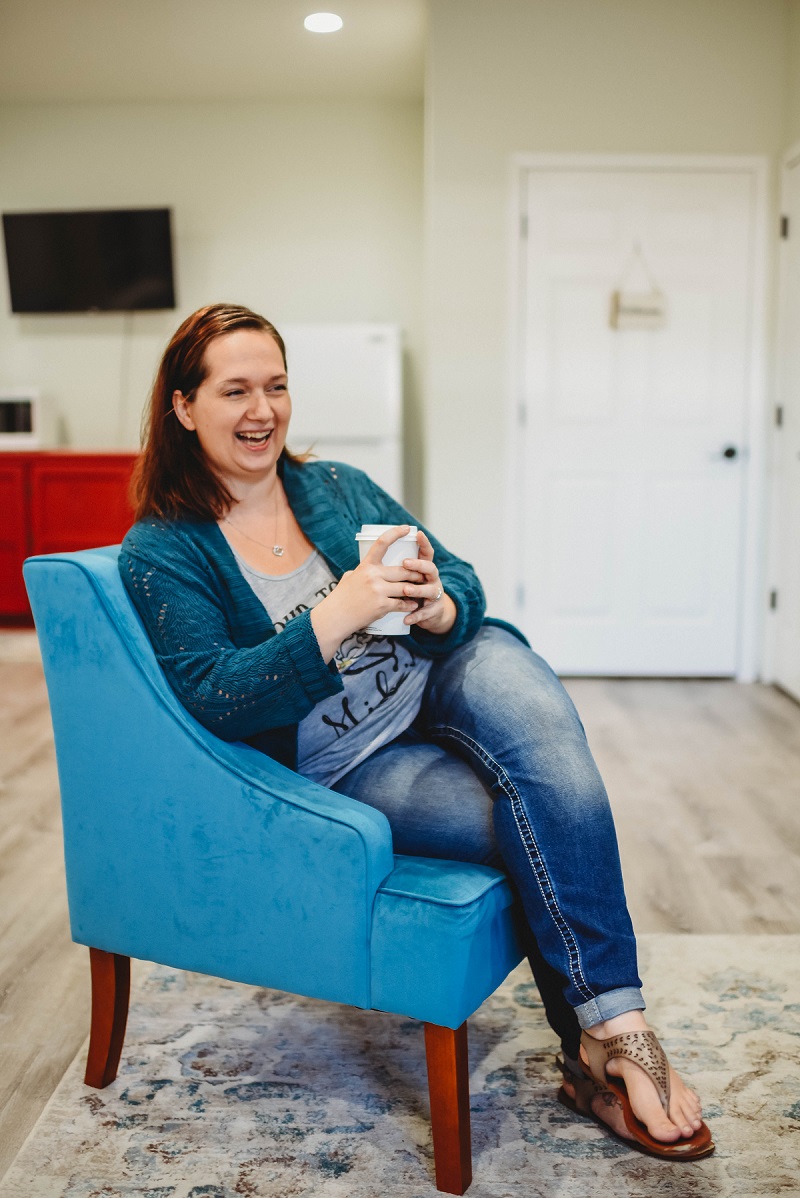 Janelle Weishaar, BSM, LM, CPM
Janelle Weishaar is blessed to be one of the few WA State Licensed Midwives providing services in Yakima, Washington and the surrounding area. She has been welcoming babies alongside their family members for over a year and plans on serving the Valley for years to come. In addition to serving her community as a midwife, Janelle is married to a supportive husband and together they have four fabulous and slightly crazy boys. Her whole family is passionate about the work she does as a midwife and love hearing her stories about the babies she helps deliver. 
Her journey to becoming a midwife began when she discovered she was pregnant with her oldest son in 2005. Like many new moms she read all of the books, did all the research, and learned all she could and pregnancy and birth. In the midst of that, she discovered the beautiful profession of midwifery. After the birth of her third son and first home birth experience, she started apprenticing with a brilliant holistic home birth midwife. She began her formal midwifery training in 2014 and graduated with a Bachelor of Science in Midwifery from Midwives College of Utah in 2018. Janelle is focused on building relationships both with not only other midwives, but with various health care professionals and the hospital so she can offer safe, comprehensive care to all the families she serves.
​Education
Midwives College of Utah
– Bachelors of Science in Midwifery
– Graduated with magna cum laude honors April, 2018
Preceptors
– Lorri Carr, LM, CPM, LDM
– Rebekah Pierson, ARNP, FNP, CNM
Birth Experiences
–
As a licensed midwife
– Served 15 families during first year of practice
– Co-managed 5 births with other local midwives during first year
– Accepts no more that 3 due dates per month to offer better individualized care to families
–
As a student midwife
– Attended and participated in various roles in over 100 births
– Primary Care (under direct supervision) for over 40 clients
Learn More About Our Services
Learn More About Our Services